Gem Residences has something for everyone, whether you are an investor, a newly wed couple, savvy family, golden agers or multi-generation family. It offers 1 to 5 bedroom units, dual keys, trio keys and luxurious Penthouses. All units have been carefully designed by experienced architects with excellent knowledge of current demand trends.
Click on the diagrams below to view enlarged versions.
You can also download all floor plans (in pdf) and view them at leisure (link located at bottom of this page.
View show flat in 3D View.
Click to Enlarge:
1-Bedroom Suites
---
2-Bedroom Executive, Premier & Dual Key Units
---
3-Bedroom Executive, Premier & Trio Key Units
---
4-Bedroom Suites
---
5-Bedroom Suites
---
Penthouses
---
Registration has its benefits!
In new launches, everything is in a state of flux - the developer's architects are actively working to fine-tune the design; approvals are being submitted to regulatory authorities and approvals being received, etc.
Register with us today and be one of the first to receive the latest information from the developer, including prices, siteplans, floor plans, showflat preview, etc.
There is no obligation. If you decide that this is not the development for you, you lose nothing - but we trust that you will use our services in future :)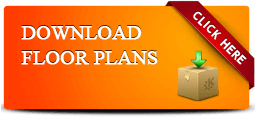 Return to homepage